HTML
Generating reports for the UML models and diagrams in HTML formats and distribute them to the team members and collaborative partners for better communication.
PDF
|
HTML
|
Various Image Formats
HTML Report Sample
Generate a report of your model in HTML format.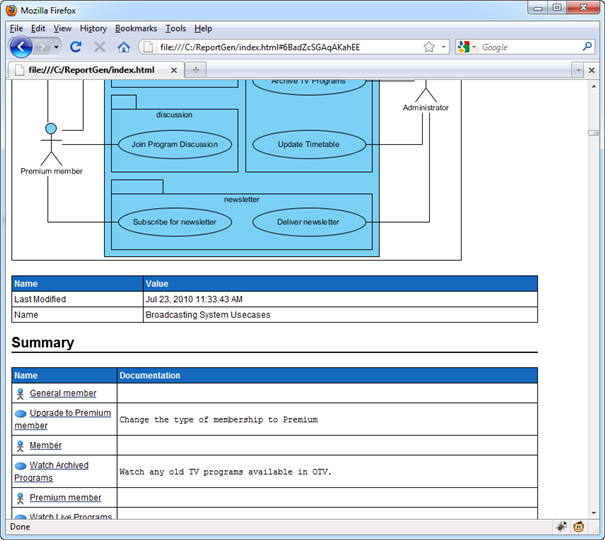 HTML Generation Dialog
The Generate HTML Dialog shows the options which can be set before generation of the HTML document.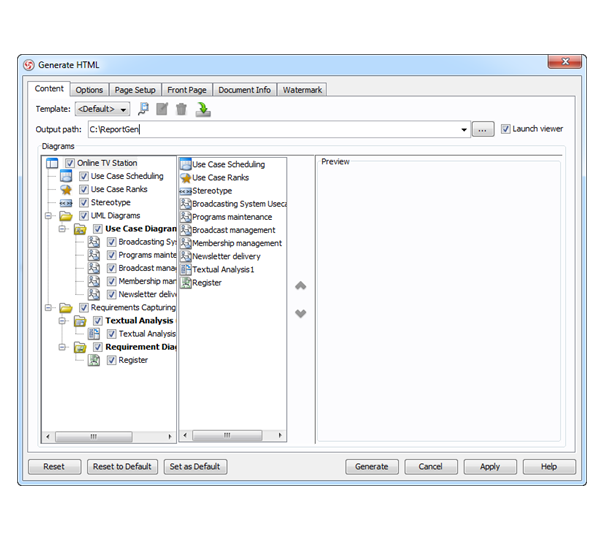 Customize Front Cover
Customize the first page of report by adding your company's information and logo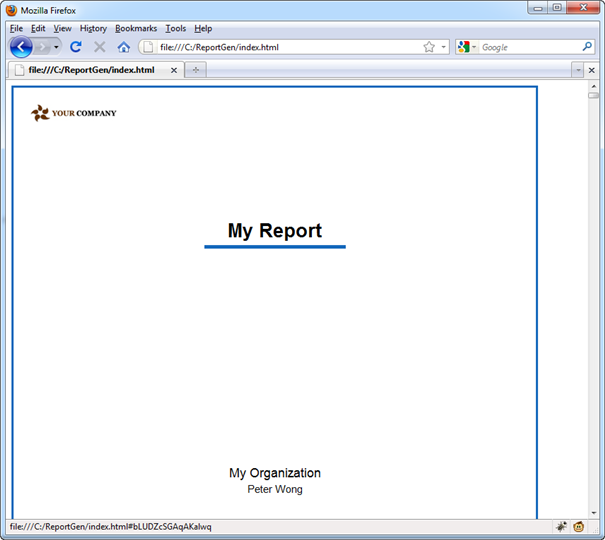 PDF
|
HTML
|
Various Image Formats