Scrum is based on the test process control theory (Empirical Process, or so-called empiricism. Empiricism argues that knowledge derives from actual experience and observations in the current known circumstances. (Note that it is different from dogmatism, as well as fixed thinking based entirely on past experience, or partial empiricism that ignores theoretical guidance).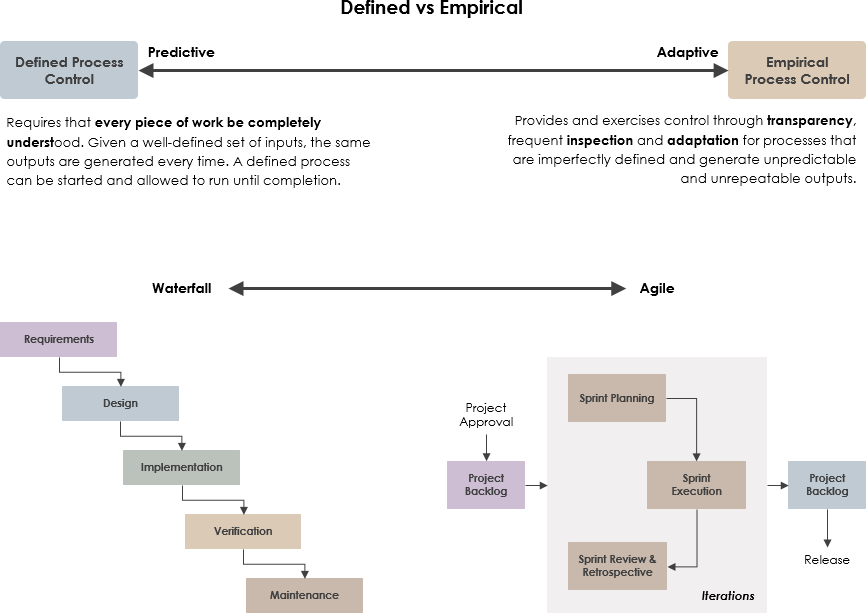 "Transparency, inspection and adaptation" are the three pillars of experimental process control, supporting the implementation of each experimental process control. Scrum uses an iterative, incremental approach to optimizing future predictions and managing risk, creating an organization's ability to respond to changes in agility to achieve better results. Scrum draws on lean thinking, timeboxing, and fully reflects the agile declaration and agile principles.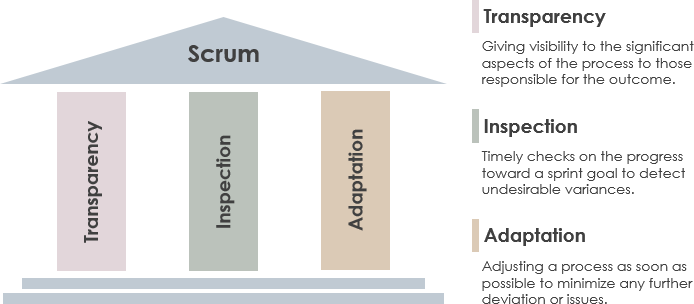 Scrum is a framework for developing and maintaining complex products through "view-and-tune". It is a genre that follows the agile declaration and principles, integrating three roles, three artifacts, five events, five values, referred to as "3355".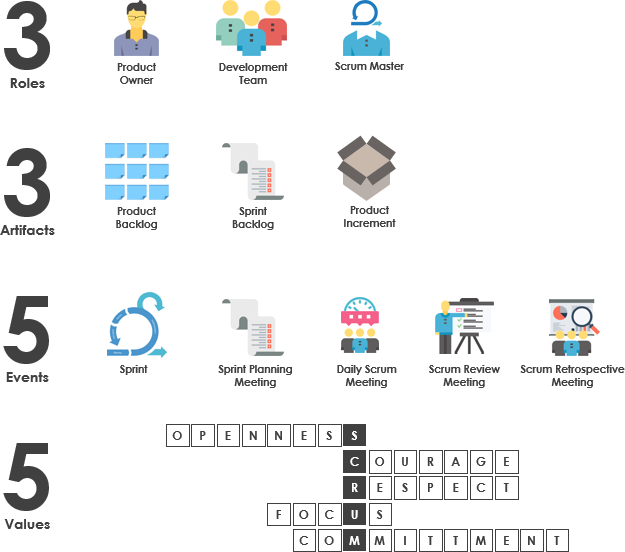 In this framework, the entire development process consists of several short iteration cycles called Sprint. The recommended:
Length for each Sprint is 1 to 4 weeks.
Use the Product Backlog to manage the product's needs, which is a list of requirements sorted by value.
In each iteration, the Scrum team selects the highest priority requirements from the product Backlog to work.
The selected requirements are discussed, analyzed and estimated at the Sprint program activities to obtain the corresponding iteration goals and delivery plans, which we call the Sprint Backlog.
There will be a standing Daily Scrum every day in the iteration. At the end of each iteration, the Scrum team will invite business and stakeholders to review potential product deliverables.
The team then reviewed and continued to improve the way it works.
Scrum is not only suitable for software development projects, but also for any complex or innovative project and exploration, as well as organizational change design.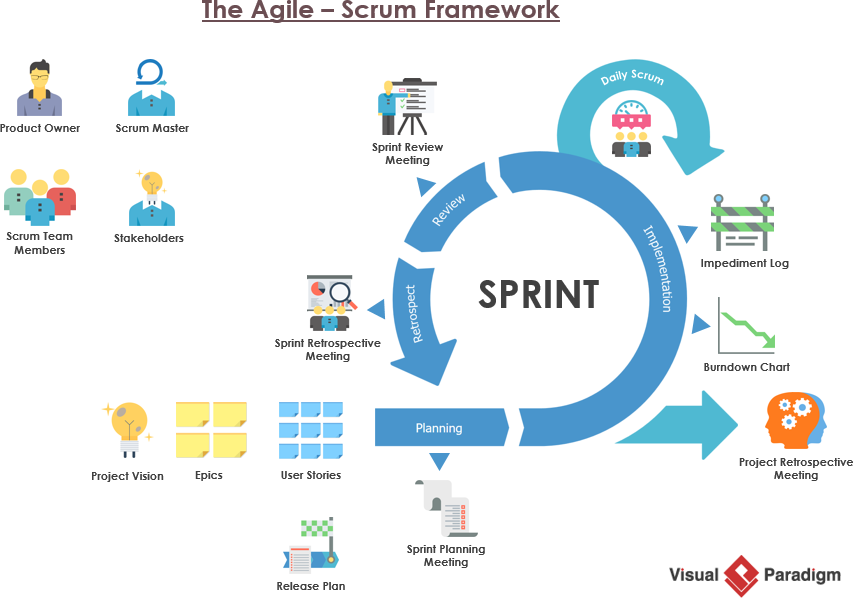 About Visual Paradigm

Visual Paradigm help organizations stay competitive and responsive to change faster and better in today's fast changing environment. Our award-winning products are trusted by over 320,000 users in companies ranging from small business, consultants, to blue chip organizations, universities and government units across the globe. It enables organizations to improve business and IT agility and foster innovation through popular open standards and process frameworks.Visual Paradigm, a killer Agile feature in 2018, introduced Scrum Process Canvas for automating the way a Scrum team to create, manage and deploy software application that empowers the team to continuously improve their performance at unprecedented speed and scale.

Manage the Entire Scrum Process in One Page
Automate the Scrum Framework in a fun and enjoyable dashboard with eye-catching updated status.
Manage Backlog, Multiple Sprints of different Scrum Roles with a single-page visually executable canvas
Allow instantly access, review and generate scrum artifacts and related documents to be archived in the Shared Cabinet
Automate the Scrum events and related activities with self-explanatory instructions, samples and required document templates.