Working with inbox
When you see a number appear next to Inbox, in Left Pane, this means that you have unread notifications. The number stands for the number of unread notifications. It will dismiss when all notifications are read.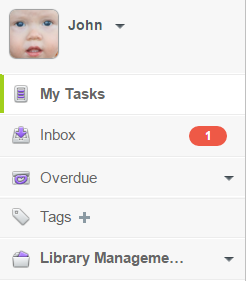 Notification received

To read a notification, click Inbox from the Left Pane.
The unread notification(s) will all be listed in the Main pane. Read through them and take appropriate actions. You can read the task's details by clicking on its subject. You can follow the task. Finally, click Mark as Read to tell Tasifier that you have read the notification. If you want to mark all the unread notification as read, click Mark All as Read at the top of the inbox.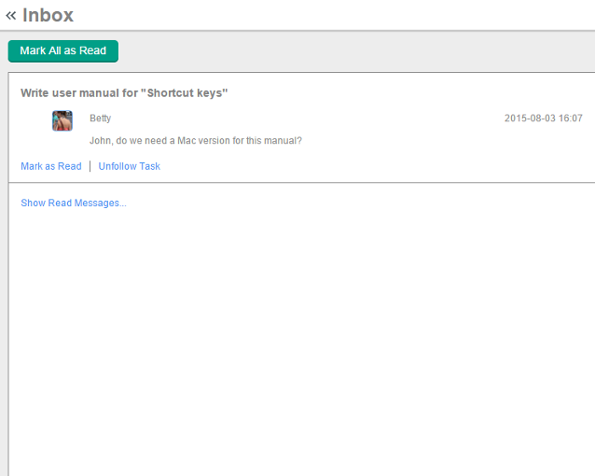 Inbox opened

Related Resources
The following resources may help you learn more about the topic discussed in this page.