Moving diagram to model

If you haven't organized project structure with model previously but want to do it at this stage, you can move a diagram from root into a model or transfer a diagram from one model to another.
To open the Model Structure View:
Select View > Project Browser from the toolbar to open the Project Browser.
In the Project Browser, select Model Structure view.
To move diagram from one model to another:
Right click on the target model and select Sub Diagrams > Existing Diagrams... from the pop-up menu.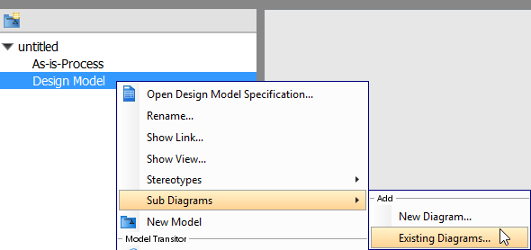 Add existing diagram

When Add Sub Diagrams window pops out, check the diagram(s) you want to move and then click OK button to proceed.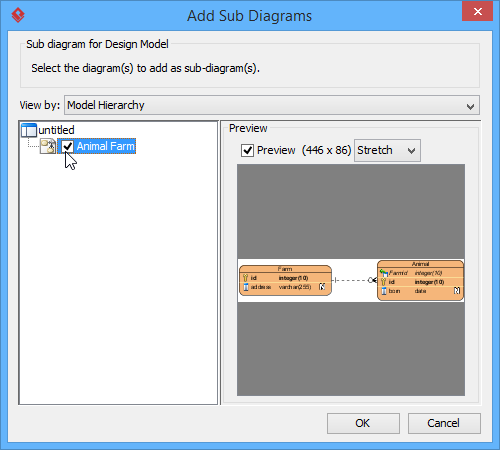 Check a diagram in Add Sub Diagrams window

As a result, the selected diagram(s) will be moved to the target model.
| | |
| --- | --- |
| NOTE: | If you move a diagram which has the master view of model element(s), the model element(s) will be moved together with the diagram to the new model. |
Related Resources
The following resources may help you to learn more about the topic discussed in this page.