Answer: Although from a theoretical point of view, Scrum is quite similar to Agile, while it puts more focus on the Agile manifesto (values of Agile), and yet it has nothing to do with whether to the elimination of documentation and planning.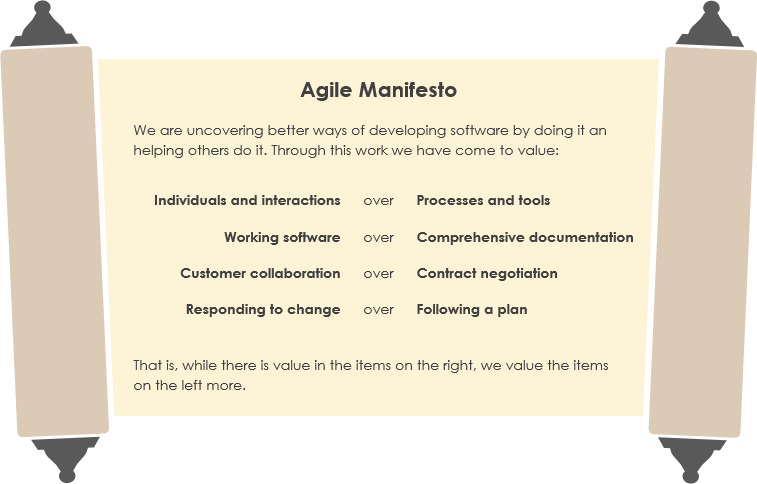 In Terms of Documentation
Agile encourages "just enough" documentation as is required for the project. From a practical point of view, most of the teams using Agile or Scrum have greatly reduced the amount of documentation written to the level of "just enough" and "Just in time" manner. "Just enough" documentation helps to save time and cost during the project development process.
Of course, serious, Scrum definitely has something to write. No matter how simplified, Product Backlog, Sprint Backlog, and Block List cannot be eliminated.

In Terms of Planning
Agile manifesto emphasizes "responding to change" over "following a plan" which may cause another misconception about no planning required in Agile Method. So do not confuse NO planning with adaptive planning! Actually, laying out a strict plan before the initiation of a project may look organized, but is most likely to become a hindrance in the long run because plans tend to change (or even become obsolete) as the team begins to learn from feedback and iterations.
Agile planning is not a rigid structure but a progressive one. Agile planning is based on the project features and is systematically organized into iterations with a time frame of one to two weeks. Agile believes in implementing a short plan efficiently rather than wasting efforts on preparing an elaborate plan that may not be successful in the end.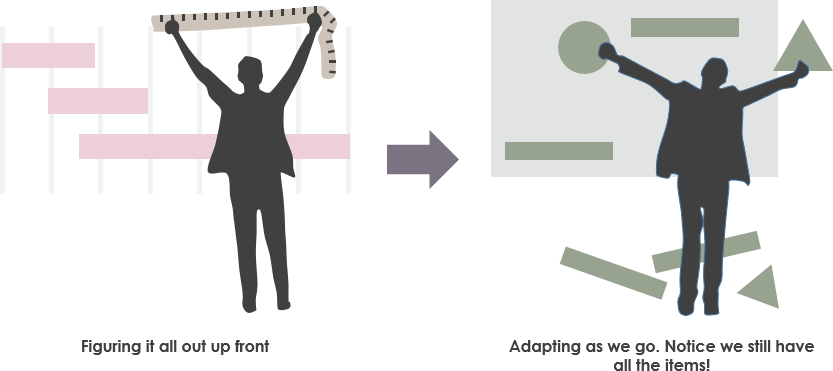 About Visual Paradigm

Visual Paradigm help organizations stay competitive and responsive to change faster and better in today's fast changing environment. Our award-winning products are trusted by over 320,000 users in companies ranging from small business, consultants, to blue chip organizations, universities and government units across the globe. It enables organizations to improve business and IT agility and foster innovation through popular open standards and process frameworks.Visual Paradigm, a killer Agile feature in 2018, introduced Scrum Process Canvas for automating the way a Scrum team to create, manage and deploy software application that empowers the team to continuously improve their performance at unprecedented speed and scale.

Manage the Entire Scrum Process in One Page
Automate the Scrum Framework in a fun and enjoyable dashboard with eye-catching updated status.
Manage Backlog, Multiple Sprints of different Scrum Roles with a single-page visually executable canvas
Allow instantly access, review and generate scrum artifacts and related documents to be archived in the Shared Cabinet
Automate the Scrum events and related activities with self-explanatory instructions, samples and required document templates.