Manage Development Activities with Tasifier
Keep the development activities in Tasifier, an agile friendly task management tool. Tasifier keeps your tasks, related artifacts and the discussion among developers in one single platform.
The Gantt Chart View
Gantt chart boils down multiple tasks and timelines into a single page. Using Gantt chart allows all stakeholders to perceive the same schedule information, sets mutually understood expectations, and conducts their efforts according to the desired protocol. The Gantt chart tool provides a visual timeline for the start and end of tasks, making it clear how tasks are interrelated and perhaps rely on the completion of another before one can start.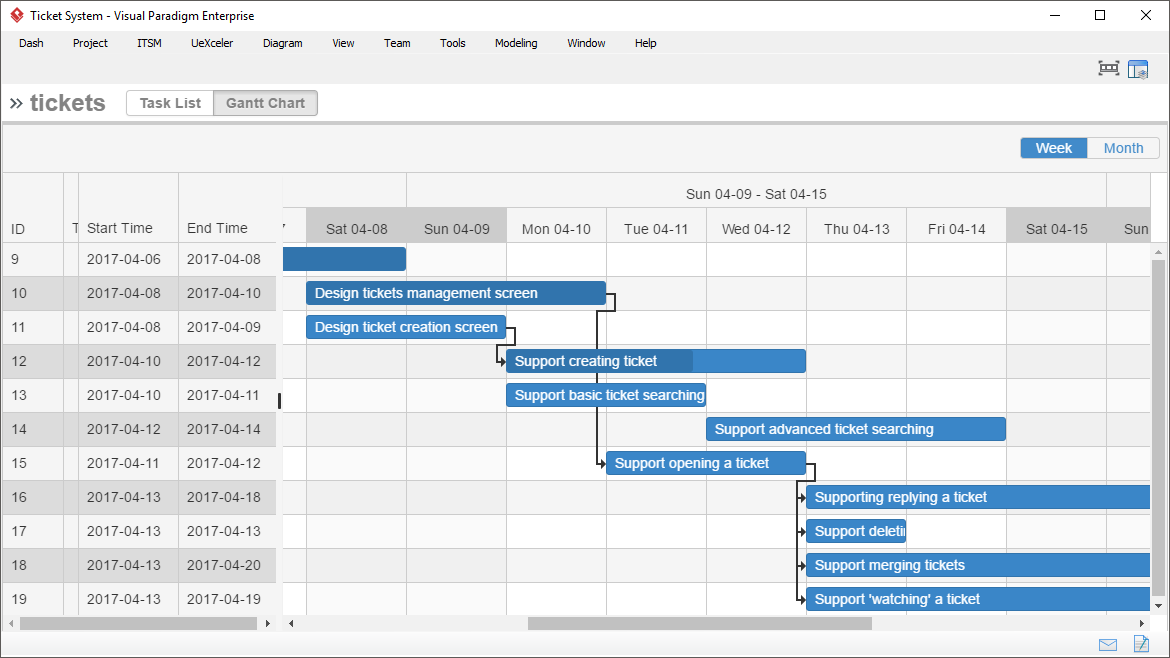 Keep Tasks in-Sync with User Stories, PERT Tasks and EA activities
People often complain data inconsistency among tools and platforms. For example, information entered into EA tool needed to be re-entered elsewhere for other purposes such as project management tool and then to task management tool. Perhaps, they are not all exactly in a "task" form but, they are "activities" in a TOGAF ADM development phase, a task shape in PERT chart, or a user stories in a sprint. But the user story in the sprint is a piece of work to be assigned in the Task Manager. Likewise, an activity in the phase of TOGAF ADM is also a task which is responsible by a member as task. We allow you flexibly assign those different forms of thing to be ultimately assigned as a task. Here are some use cases:
Synchronize user stories as tasks
Synchronize tasks in PERT Chart as tasks
Synchronize activities in TOGAF ADM phase as tasks