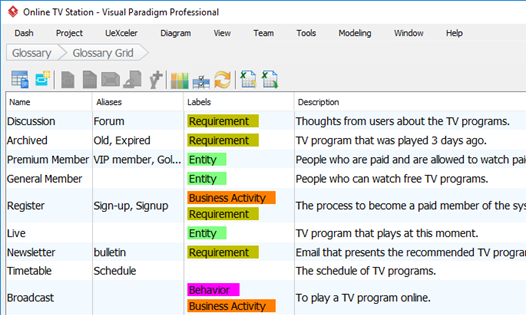 Keep Project/Domain Keywords in Glossary Grid
Having a standard meaning of domain vocabulary between business users and developers is important.
Not merely to achieve efficient communications but also to ensure the system can work according to users' expectation to prevent unpredicted behaviors and unknown terminology used in UI.
The Glossary Grid is ready for you to collect and define significant terms in project.