Develop Work Items Using Work Item Composer
Found a standard or process framework (e.g. TOGAF® ADM, Project Management Framework like PRINCE2, PMBOK® and etc.) not fit your use case well? Sometimes you may want to add some additional activities (i.e. meetings), process deliverable (domain specific logs), or even analysis process (use case modelling) within a process and they can often be reusable and crucial to you. Visual Paradigm's Work Item Composer is there to help. It lets you build reusable building blocks for embedding into standard or even custom process of your own, such as, capability assessment, budget planning, KPI, and etc. It comes with nice and intuitive interface.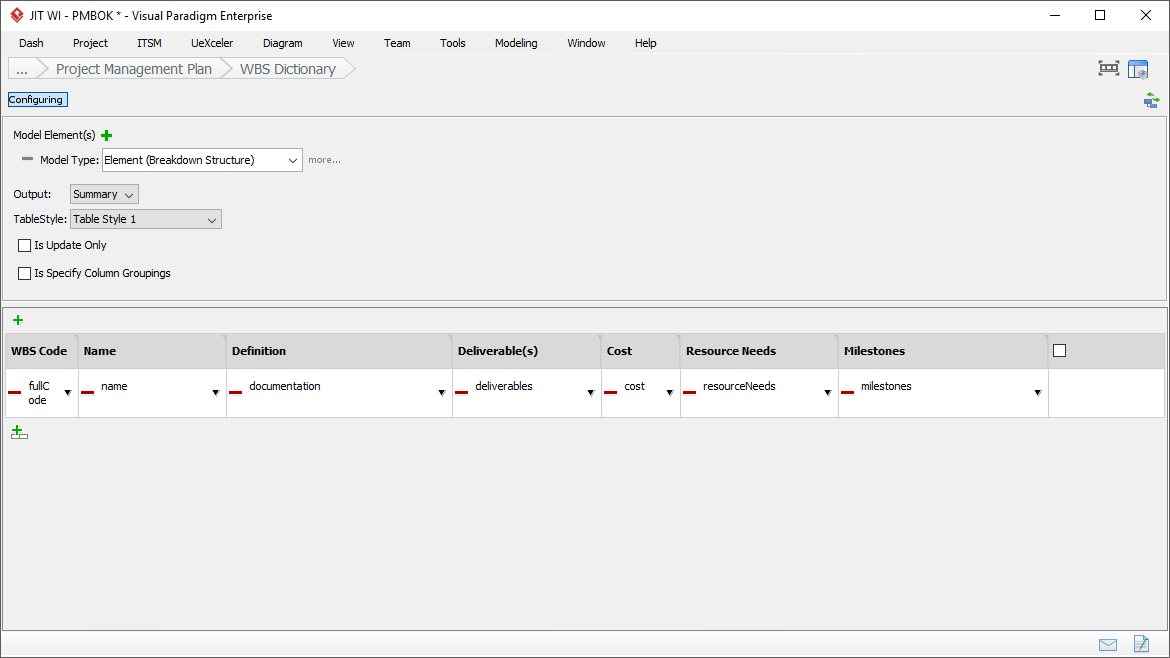 Add steps
Guide team members in completing a work item through defining steps.
Enter instructions for steps
Enables team members to understand the actions they need to take by writing instructions.
Include samples for steps
Add step-wise sample to let team members know the expected outcome of a step.
Form designer
Add tables, instructions, diagrams, etc into your form. Many different options are provided to maximize usability.
Model transformation with baggage
Use model baggage for transforming model properties from one view to another.
Reuse forms and work items in processes via Gallery
A work item will be resided on the gallery for reusing in JIT processes as a building block.
Build process-specific cabinet
Keep deliverables in a central cabinet built by you.
Automatic archiving of deliverables
Deliverables can be linked with drawer in cabinet to facilitate automatic archiving.
Re-use JIT processes
Just-in-Time process can be replicated simply through the export and import support.
"PMBOK" is a trademark of the Project Management Institute, Inc. which is registered in the United States and other nations.
"TOGAF" is a trademark of The Open Group, which is registered in the United States and other countries.